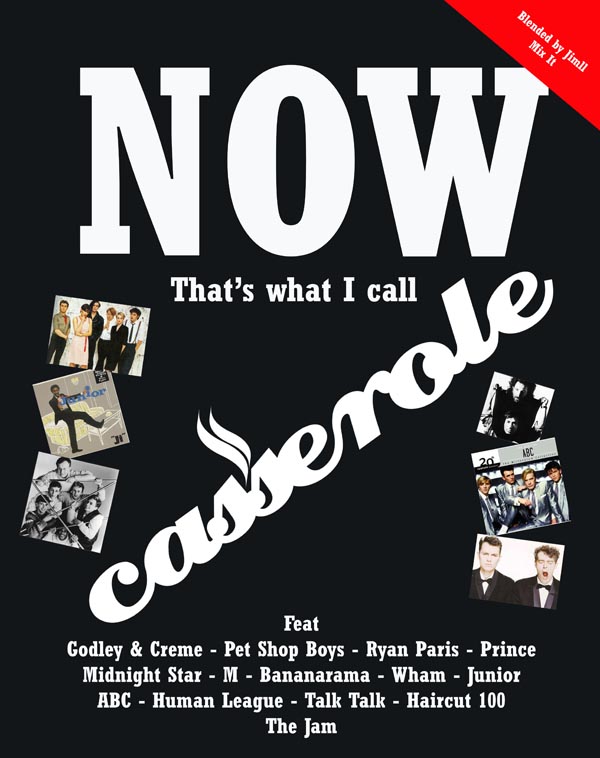 For this edition of the multi award winning* QVC radio show, we were lucky enough to have a guest mix from Casserole Music's very own Jim'll Mixit.
In his own words:
Inspired by all things 80's (being a child of the early to mid 80's myself) I thought Id take the cream of some of Soundclouds current re-edit scene and pull out some of their 80's pop favs. Put them in a pot of Casserole and mix them up. Bringing my house music sensibilities I have tried to blend these tunes, House music style.

There is so much on here thats good. Some are straight extensions of classic pop records, some looped up monsters of the original 12 inch remixes. All are fun. I've peppered the mix with vintage 80's adverts from the UK. Just for fun! =)

Enjoy.
Plenty more Casserole goodness (including actual Casserole recipes!) here: http://www.casserolemusic.com/ and here: http://soundcloud.com/jimll-mix-it
Audio clip: Adobe Flash Player (version 9 or above) is required to play this audio clip. Download the latest version here. You also need to have JavaScript enabled in your browser.
Download QVC's 'Now That's what I call Casserole' mix for Cambridge 105 here (Right Click and 'save as')
*Most amount of cat-related items in a recording studio, The 'Close call' award for cutting it fine with deadlines, Least audible radio host, sleepiest radio host, saddest leopard and most amount of made up awards received.
Related posts: